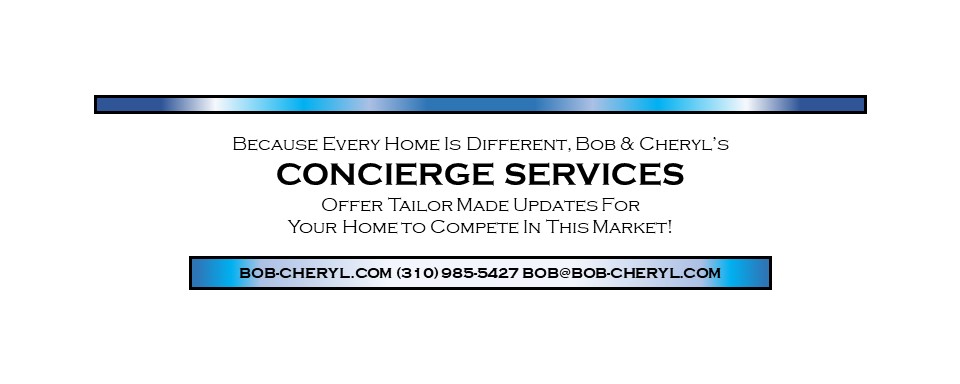 WHAT ARE CONCIERGE SERVICES?
Sellers who wish they had available funds to paint, repair, spruce up the yard and stage their home to attract qualified buyers and competing offers can rely upon Bob & Cheryl's concierge program.
TAILORED MADE SERVICES:
Every home is different. Therefore, we will tell you exactly what should be done to bring your home up to date to compete in this market, such as, lighting, flooring, paint, cabinets, and more. You may need one or all.
HOW?
Bob & Cheryl will update your home with tailor-made services. They will pay the upfront costs and manage tradesmen. All the seller has to do is repay the costs, with zero interest and no hidden fees, at the close of escrow.
OPTIONS TO CONSIDER:
Call for your free listing consultation, inclusive of the concierge recommendations, and learn how the listing agreement and escrow instructions will set your mind at ease to ensure your home is ready to compete in the current real estate market.