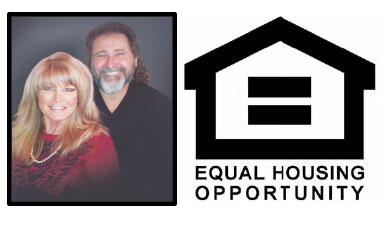 THE SILVER STRAND: MARINA DEL REY
From a group of islands and sand bars to a coastal peninsula and marina, the Silver Strand and Marina del Rey's history, setting and current status is extraordinary. Residents of this coastal oasis, specifically the stakeholders in the Silver Strand, rely on the Venice Neighborhood Council to improve their quality of life by building community connectivity and securing support from the City of Los Angeles for the resources needed to achieve specific goals. Within the realm of outreach and event planning, land use and planning, budget and finance, parking and transportation, public health and safety…and much more, residents strive to protect the future of their environment.
THE SILVER STRAND 90292 IS A COASTAL HAVEN
By the early 1970s, developers and individuals became captivated by the potential of this narrow strip of land. Beginning with the Strand Colony condominiums, the construction of private homes followed after utility infrastructure was able to support a residential community. Eventually, the Isthmus Landowners Association was renamed the Silver Strand. Since 2000, the name expanded into the 'Silver Strand Marina Homeowners, Inc.
Roof top decks with 360-degree views crowning custom homes is a common sight in Marina del Rey's Silver Strand. Crashing waves stir the soul and ocean breezes enliven spirits in this luxurious coastal setting. This stunning neighborhood is home to European and contemporary architectural masterpieces. Homes expand upward often soaring over 5,000 square feet trimmed by romantic courtyards, garden alcoves and balconies. There are homes boasting 6 car garages, salt water aquariums, beach front locations and many other magnificent delights. Even on foggy days your senses are held spellbound by the mystic magic of this peninsula.
90292: SILICON BEACH AND THE SILVER STRAND
On the edge of the Pacific Ocean and the hive of technology businesses and corporations, the Silver Strand is a slice of paradise surrounded by the rattle and hum of Los Angeles, a massive densely populated city. Its location is convenient offering the versatility of walking, bicycling, driving or using public transportation to each desired destination making the Silver Strand lifestyle a valuable asset. Living here, you will be minutes from the convenience of markets, shops and the Los Angeles International Airport (LAX), along with an array of indulgences inclusive of a cornucopia of restaurants, movie theaters, parks, trails, marina, beach, farmers market and seasonal community events.
HIGHLIGHTS OF THE SILVER STRAND NEIGHBORHOOD
The Strand 90292 community highlights include, but are not limited to, the following;
Ballona Creek
Fisherman's Village
Marina Beach
Marina del Rey Harbor
Playgrounds
Sailing
UCLA Marina Aquatic Center
THE SILVER STRAND LIFESTYLE: Marina del Rey Events
Whether you are an early bird or a night owl, a single person or a family, the unique residences can accommodate your individual lifestyle. Whether you are an athlete, a homebody or social butterfly, the Silver Strand lifestyle is fabulous. Activities to consider include, but are not limited to, the following;
Boat Parade
Car Show
Holiday Fireworks
Marina Movie Nights
Water Sports
Are you the life of the party or a meditative soul? No matter your life pursuits, The Strand lifestyle is enticing; igniting creativity to make dreams come true. It is a magnificent celebration of life!