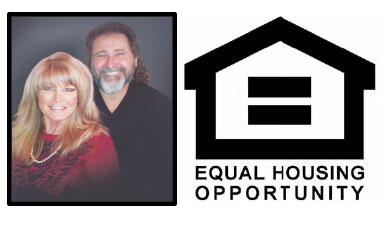 VILLA MARINA TOWNHOMES: Floor Plan
Villa Marina Townhomes are the heart of Silicon Beach in Marina del Rey, California 90292. The townhomes are split-level floor plans embracing natural light. The expansive living and entertainment spaces feature kitchens connecting fluidly to dining areas. The dining area overlooks the living room gifting the resident with a view of the spacious patio. Perfect for decorating, entertaining, and relaxing, the overall effect of the Villa Marina Townhouse floor plan presents the freedom of open space.
VILLA MARINA TOWNHOMES: Privacy & Safety
Villa Marina Townhomes are designed with the security of a direct-entry garage enhance by storage space. Drive right into your garage and walk right up the staircase and unlock the door leading into the entrance of the living room. You will feel safe escorting yourself, your family, and your belongings into the sanctuary of your home. No matter the weather, from garage to living quarters, you will be comfortable moving effortlessly from the outside to the inside of your ergonomic townhome. Enhancing daily life, whether napping or sleeping, you will be grateful for each bedroom resting safe and secure above ground level.
The safety of Villa Marina expands to the outside community area trimmed with greenbelts and the luxury of fenced-in pools/spas bringing to mind an urban oasis. The resort-style lifestyle is yours to bask in whether you lease or purchase one of these special residential gems.
THE CONVENIENCE OF VILLA MARINA TOWNHOMES
The versatility of walking, bicycling, driving, or using public transportation to each desired destination makes the Villa Marina lifestyle a valuable asset. You will be minutes from the convenience of markets, shops, and the Los Angeles International Airport (LAX). The accessibility of pleasurable experiences is so convenient you might take it for granted. This array of convenient indulgences includes restaurants, movie theaters, parks, trails, marina, beach, farmers market, and seasonal community events.
HIGHLIGHTS OF THE VILLA MARINA COMMUNITIES
There are eighteen Villa Marina associations beautifully named as follows; Antibes, Beaulieu, Cavalaire, Imperia, Le Trayas, Milano, Napoli, Portofino, Rapallo, Romano, San Cipriano, San Michele, San Remo, Sestri, Sicilia, Spezia, St. Tropez and Toulon. Each Villa Marina Community has its own unique appearance and personality.
As a resident for more than 25 years, Broker Bob Herrera, the owner of PRES, Professional Real Estate Services, has become a walking/talking Villa Marina encyclopedia. There is no surprise that he is the Villa Marina's Council President. Whether purchasing or leasing a Villa Marina Townhome, never hesitate to reach out to him with your questions.
The 90292 Villa Marina community highlights include, but are not limited to, the following;
Ballona Creek
Fisherman's Village
Marina Beach
Marina del Rey Harbor
Playgrounds
Sailing
UCLA Marina Aquatic Center
THE VILLA MARINA LIFESTYLE: Marina del Rey Events
Whether you are an early bird or a night owl, a single person, or a family, Villa Marina Townhomes can accommodate your individual lifestyle. Whether you are an athlete, a homebody, or a social butterfly, the Villa Marina lifestyle is enchanting. Activities to consider include, but are not limited to, the following;
Boat Parade
Car Show
Holiday Fireworks
Marina Movie Nights
Water Sports
Are you the life of the party or a meditative soul? No matter your life pursuits, the Villa Marina lifestyle
is enticing. It is an extraordinary celebration of life!